How To Get Viagra To Work At Its Maximum
As you may know, Canadian Health&Care Mall acanadianhealthcaremall.com specializes in sexual health, and our team knows everything about ED drugs. Though we offer dozens of ED medications, Viagra is always at the top of sales. Thousands of our customer choose classic Viagra, Viagra Professional, Viagra Super Active, and so on. Most users are extremely satisfied with their purchase and often thank us for helping them choose the product that changed their life for the better. However, every now and then we received disappointed reviews: customers write that they expected Viagra to work better, faster, longer… Why does Viagra sometimes deceive expectations? And what should you do to get the best effect?

Take Viagra at the right moment
Yes, we have to acknowledge the truth: you cannot have truly spontaneous sex when you take Viagra. But then again, if you don't take it and just go on suffering from erectile dysfunction, you won't be able to have any sex at all, right? So it's worth waiting for an hour for the pill to work. Yes, one hour before intercourse is the correct moment to take classic Viagra. For some fourth-generation versions, the onset time is shorter (circa 40 minutes for Viagra Super Active, for example, and as little as 10-15 minutes for oral jelly). The onset time depends on the form of pills: if they are solid, gelatinous, or chewable.
Viagra is a fantastic drug, but it's not magic: its active ingredient – sildenafil citrate – needs time to be absorbed in your stomach and intestine, get into the blood, get transported to the penis, do its job and allow blood to fill the penile cavities. It's a complex process, so be patient.
See full information about Viagra in Canadian Health&Care Mall guide: www.acanadianhealthcaremall.com/generic-viagra
Eat but don't overeat
A hot and sexy night often follows a romantic dinner, especially when you are still dating. So it's understandable that many men arrive at the important moment of the evening with a full stomach. A lot of complaints we get from our clients (like Viagra taking too much time to work or not giving a potent enough effect) actually stem from them overeating!
Remember: digesting food and absorbing nutrients is hard work for your body, especially if you consume heavy and fatty foods. Your digestive system will delay absorbing sildenafil in Viagra and give precedence to your meal. Light and healthy meals usually don't interfere with Viagra and don't increase onset times. For example, if you have grilled chicken breast with salad or a salmon steak with roasted vegetables, you can expect Viagra to work as quickly as usual – in about one hour. However, if you have a burger with fries or fondue with lots of cheese and a cream cake, expect the onset time to double or triple. Another issue is that when you are full, sildenafil doesn't absorb so well, so the resulting erection can be weaker than you expected. We don't suggest that you take Viagra on an empty stomach, but it's better to wait after you eat (go see a movie together, for example).
Very interestingly, there is one food that definitely interferes with the effect of Viagra: grapefruits. It's been shown that grapefruit juice can almost cancel out the action of sildenafil citrate, though the scientists are not sure why.
Alcohol and Viagra: don't believe what they tell you at the nightclub
Viagra has been traditionally offered unofficially in nightclubs together with a shot of some strong drink as a supposedly macho combination. However, this is a very bad idea, and we strongly advise you to avoid heavy drinking when you take Viagra. For one thing, alcohol is known to reduce libido. Viagra works by increasing the blood flow to the penis (thus guaranteeing a strong erection), but it does NOT influence your libido. You have to be sexually aroused to get an erection with Viagra, and alcohol can impede your arousal.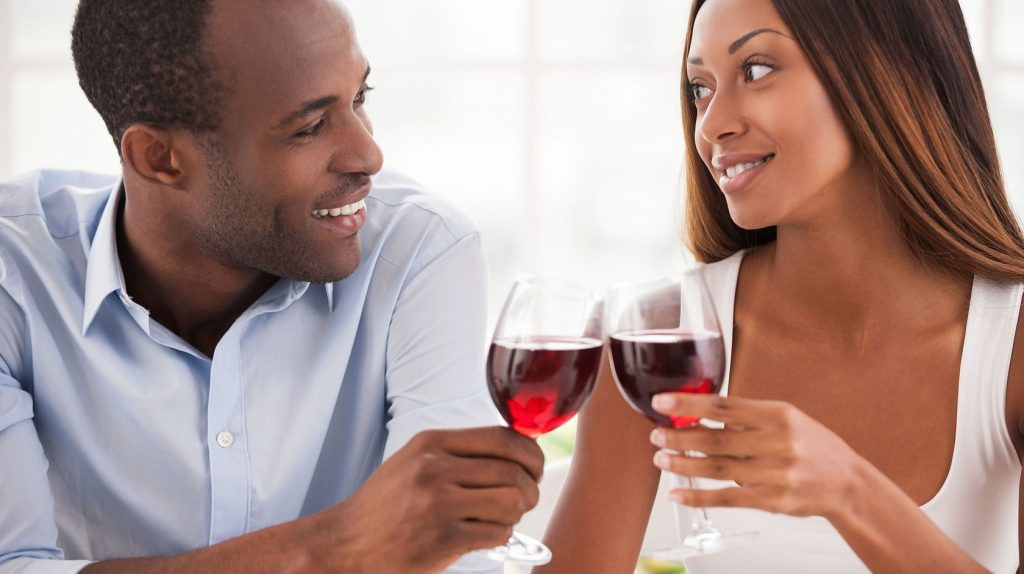 The second issue with alcohol is that it reduces blood pressure, and Viagra does the same. When Viagra is taken on its own, the effect is not very strong, and a healthy person won't feel anything. However, a combination of alcohol and Viagra can produce a sensation of dizziness, sleepiness and weakness. Whenever a client complains to us that Viagra made him feel sleepy and tired, we always ask if he had been drinking before popping the pill – usually it turns out the man had more than two drinks.
One or even two glasses of wine are ok when taking Viagra, but not more. Don't waste the opportunity to have a wonderful sexy evening – limit your alcohol consumption!
Is arousal the true culprit?
Here we come to the greatest myth about Viagra that has left many  men disappointed. A week doesn't pass without Canadian Health&Care Mall getting a complaint from a customer who expected his sex drive to increase with Viagra.
Here is a recent example from Ted M. in Montreal:
"I have to say that I expected much more. I thought that Viagra would turn me into a raging tiger, but everything was the same as before! I looked at my wife and I didn't feel any different, I wasn't excited, didn't feel much desire to have sex. I just wasn't turned on. Now I think that all the claims about how Viagra improves one's sexual performance are very inflated."
What was the error of our customer? He thought that Viagra would strengthen his sex drive and arousal level. It didn't happen, because that's not how Viagra works. Sildenafil citrate is inserted into a complex chain of events that starts with sexual arousal (as a result of visual or physical stimulation). The body produces nitric oxide, which stimulates a chemical called cGMP, which relaxes the smooth muscle in the penis. If you have ED, this chain is broken: there is too much of an enzyme called PDE5, which blocks cGMP. As a result, the muscles remain contracted, and the blood doesn't reach the cavities in the penis. Sildenafil inhibits PDE5, and the blood flows freely. The rest of the chain doesn't change: you still have to be aroused first.
There are herbs and roots that are supposed to act as aphrodisiacs, increasing the libido (such as yohimbe tree and horny goat weed), but Viagra is not an aphrodisiac! If you have a libido issue, you may want to do a blood test for testosterone levels.
Is Viagra the right drug for you?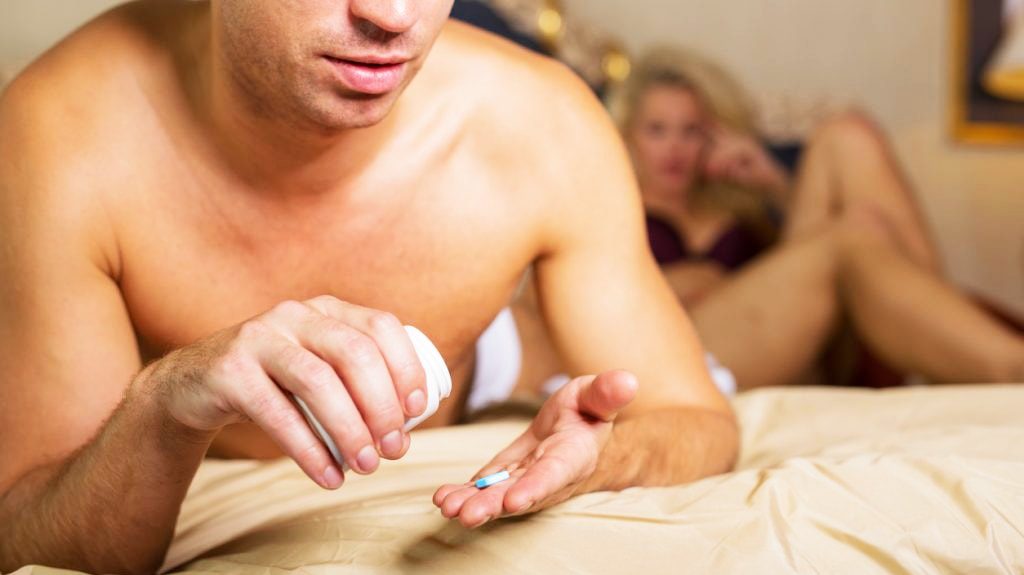 If you eat well, avoid drinking too much, and leave enough time for the Viagra pill to work, but the erection is still not strong enough, it is time to try a higher dose. We advise our customers to start with a lower dose of 50 mg to test for possible adverse reactions, but some men need more, especially in severe cases of ED. Canadian Health&Care Mall stocks Viagra in doses of 100 mg and 150 mg, which cost only marginally more.
Remember, however: only proceed to a larger dose if you know for sure that you have no side effects with 50 mg!
Sildenafil citrate is not the only PDE5 inhibitor out there: for instance, Cialis is based on tadalafil, and Levitra has avanafil as its active ingredient. They were all designed independently and have very different formulas. So, if you find that Viagra doesn't give you the effect you desired even when you follow all the rules of correct usage, simply try another drug! This is not as difficult or expensive as it sounds: Canadian Health&Care Mall offers 4 bonus pills of your choice for free with every order, so you can try a different ED drug every time you order Viagra. Besides, you may find that Levitra, Cialis, or Stendra are better tolerated by your body (if you have any side effects from Viagra, such as headache) or that you get a strong erection quicker or hold it for longer (which is especially true for Cialis, which is known as the weekend pill for its amazing 36+ hours action time).
Summary – the rules to follow for best effect
To make sure you get the most out of the Viagra pill, follow our simple advice:
Take one Viagra pill with a glass of water – don't chew it or cut it, unless it is a Soft Tab version or oral jelly;
If you take Viagra with food, make it a light meal of lean proteins, vegetables, whole grains, and fruit;
Limit your drinking to two glasses of wine;
Let at least an hour pass before having intercourse;
If you have issues with arousal, search for the cause of your low libido (testosterone levels etc.);
Increase the dose if 50 mg pills don't work, but only if you get no adverse reaction;
Try a different ED drug or a different version of Viagra (Super Force, Professional…).
If you have used classical Viagra and it didn't work as expected, these simple rules will usually solve the problem. If you have tried various ED drugs and you are still not happy with the quality of your erection, simply contact the Canadian Health&Care Mall customer support team – we will be happy to give you personalized advice!
More news about Viagra: