Anti-Spam Policy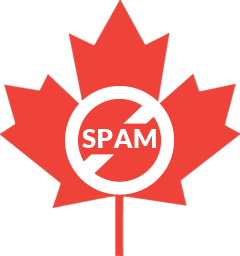 In matters that concern privacy, confidentiality, working ethics and information disclosure, Canadian Health And Care Mall has unfaltering and rigid rules. We are very prudent in everything that concerns collecting, storing and handling the information shared by our subscribers. You can depend on Canadian Health And Care Mall team helping you in every possible way to stave off those unwanted. Here is what we promise to everyone who registers an account with us:
You can opt-out from our newsletters any time, or never opt-in for them in the first place;
Should you choose to receive news and targeted advertising from us, we will use this option sparingly and efficiently, hand-picking the information that is beneficial for you personally (loyalty program bonuses, promo codes, sales alerts, special offers, etc.);
We will never share your email address publicly or sell it to be used for spam soliciting;
We will help you identify the possible cause of unwanted messaging should you direct such a request to our Customer Support Service.
It is fairly easy to unsubscribe from Canadian Pharmacy mailing list. Occasionally though, we receive complaints from users who continue to receive junk mail long after hitting unsubscribe button. If this sounds like your case, do not jump to conclusions. Checking if your email is on our mailing list is a matter of a couple of minutes; and as it happens in the absolute majority of cases, customers complaining about spam avalanche are not to be found on the list. Therefore, before filing an anti-spam request, you should collect information about the sender. Make sure that when you contact our Help Center you have the following details ready: the email address of the sender, the subject of the message, and the body of the message. Chances are that once you have a closer look at those junk emails, you will be able to establish that the sender is not our service, but someone using the name of it for their (rather unethical) purposes.
What we would like you to understand is that once you have become our subscriber, we value the trusting relationship with you above anything else. We would not, ever, put a black mark on this relationship by failing to respect your privacy and pestering you with spam messages. One very practical advice that has helped a multitude of our customers complaining about spam abuse goes like this: never follow any links in junk emails, they work as a trap to identify responsive accounts. Even if you see an unsubscribe links, most commonly it is a jinx. It is an abominable practice and a sad fact that it exists at this time and age, but forewarned is forearmed, as they say, and some dealers know no better than this unfair game. Canadian Health&Care Mall has an altogether different business style where actions speak so much louder than words.