Carbonic anhydrase inhibitors
Carbonic anhydrase inhibitors
Carbonic anhydrase inhibitors (CAI) are used for the management of glaucoma, although some are also indicated for the management of water retention and familial cerebellar ataxia. The main reporting of side effects is from ophthalmological practice. The National Registry of Drug Induced Ocular Side Effects in the USA reported 39 cases of decreased libido in patients on CAI. The preparations used included acetazolamide, dichlorphenamide and methazolamide.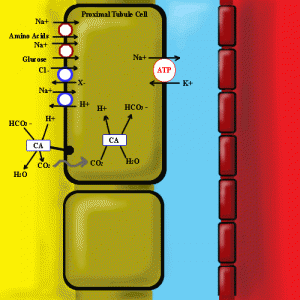 In 24 of the cases, the patients had actually demanded of their doctors whether the drug was having an effect on their sexual function. Most patients were taking other drugs concomitantly. In all cases, the symptoms resolved on stopping the CAI. Twelve patients restarted the drug and this was followed by another reduction in libido. Three patients also developed impotence which was reversible. The authors thought that the loss of libido was part of the general malaise and depression that are well recognised side effects of CAI, rather than being a direct drug effect.
A later paper described four men treated with either acetazolamide or methazolamide. Between 4 days and 4 weeks later all patients had developed impotence that was not accompanied by loss of libido. All patients were also taking other drugs, in particular timolol, which is also known to be associated with impotence. However, in three patients the impotence resolved within 2 days to 1 week of stopping CAI, despite continuation of timolol.
In the remaining case, the impotence resolved on reducing the dose of acetazolamide from lOOOmg/day to 500mg/day. In this report, as the impotence was not related to lack of libido it was thought unlikely that it was secondary to a general depression.
The possibility of adrenal hyperfunction being implicated was discussed as CAI are known to produce this state and a previous case report had described the occurrence of hirsutism in a 2-year-old patient after treatment with acetazolamide.
Interferon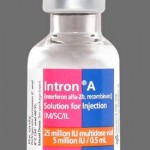 Interferon a-2a was used in the treatment of a 37-year-old man with chronic myelogenous leukaemia. He did not experience any sexual side effects until the dose reached 9 million IU/day. He then developed erectile impotence, which did not resolve until the drug was stopped. He was not taking any other medication. It was proposed that interferon a-2a could produce impotence either by inhibition of the parasympathetic nervous system or by enhancement of prolactin secretion, although no evidence was presented to support these hypotheses.